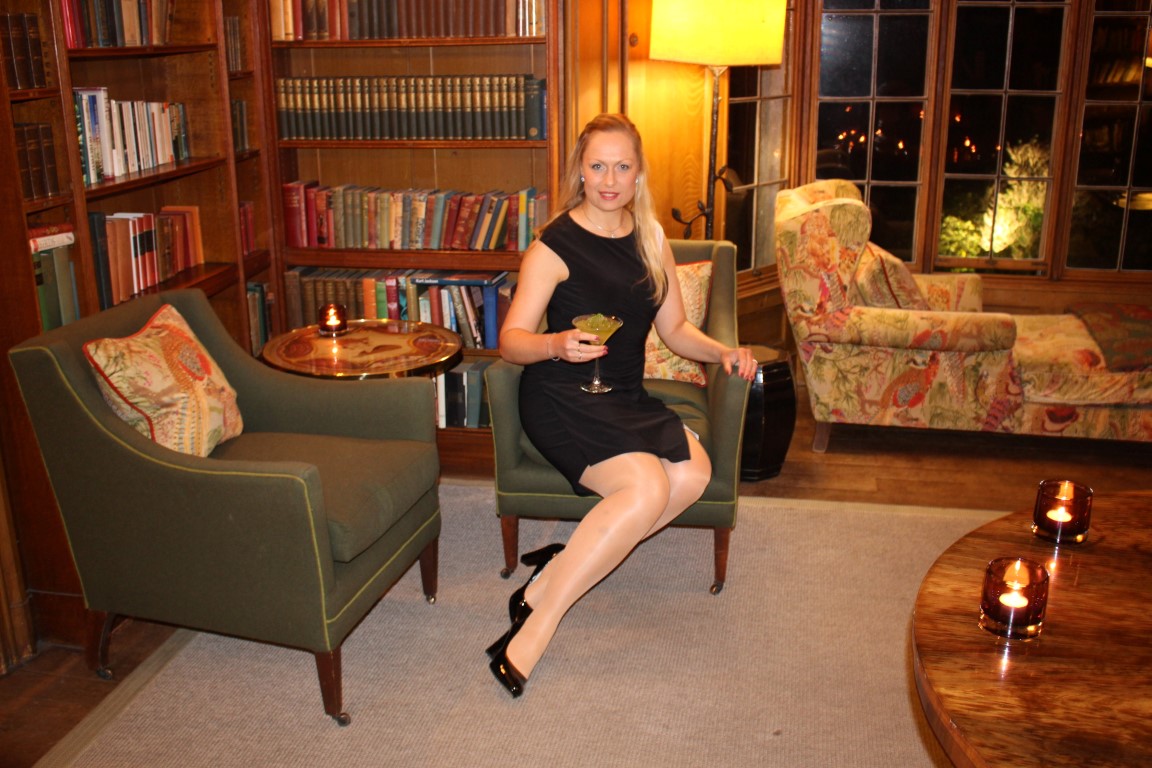 Der alte Landsitz des Duke of Bedford, von dem aus er  wurde aus der Jagd und Fischerei nachging, stand kurz vor dem Verfall. Aber Hoteldesignerin Olga Polizzi fand es zu schade darum und zauberte Luxushotel Endsleigh in das wunderbar einzigartige Gebäude. Das Restaurant des Hotels liegt im ursprünglichen Speisezimmer mit seiner hölzernen Wandverkleidung und den Familienwappen des Duke of Bedford und seiner Freunde. Küchenchef Graziosi hat den Sinn für Qualität aus Italien mitgebracht und verwendet frische Zutaten aus der Region.
Wir haben einige wunderschöne Tage im zauberhaften Hotel Endsleigh verbracht. Hier erwarteten uns kuschelige Stunden vor dem Kamin und ausgiebige Spaziergänge durch die Gärten. Doch auch unser leibliches Wohl kam nicht zu kurz. Das Frühstück war bereits stets wunderbar, mit leckerem, sehr englischem Frühstück à la carte. Aber das eigentliche Highlight des Tages war das Dinner!
Fine Dining in Hotel Endsleigh, Devon in Südengland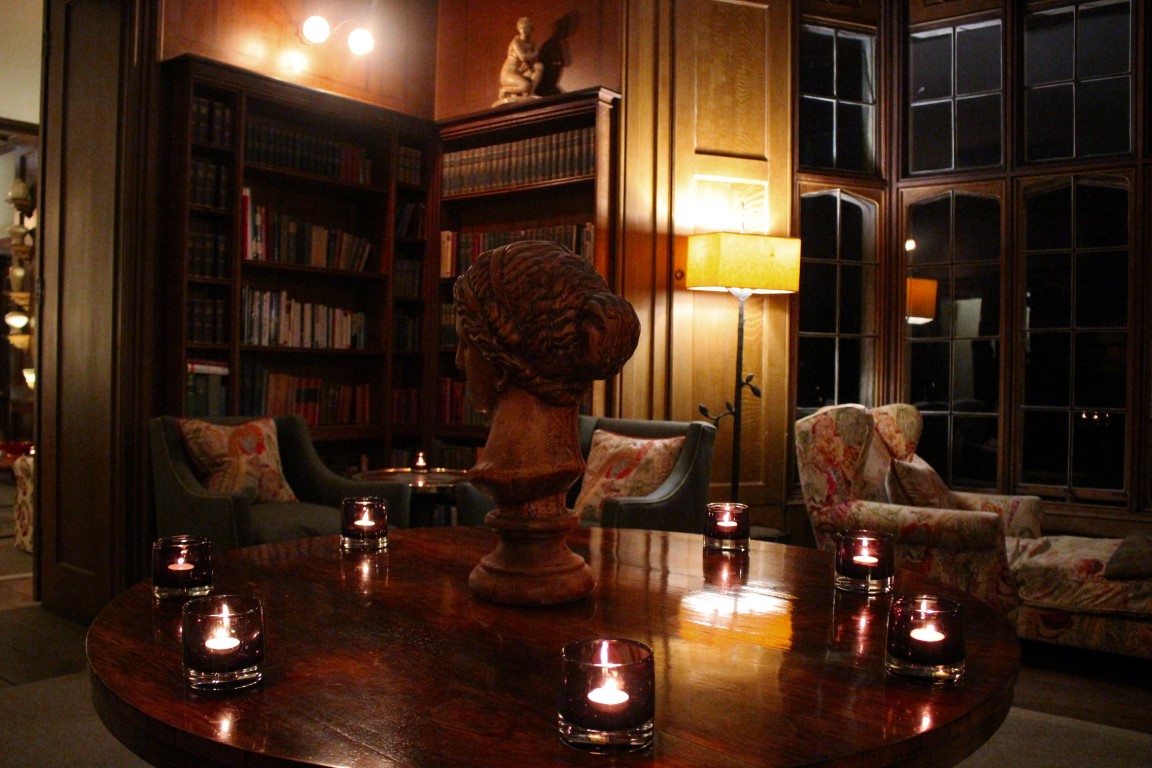 Unser Dinner im märchenhaften Hotel Endsleigh begann mit einem schönen Cocktail am Kamin. Nachdem wir uns nachmittags den schönen Garten angeschaut hatten, machten wir am ersten Abend erst einmal einen schönen Rundgang durch die zauberhaften Räumlichkeiten des alten, geräumigen Hauses. Hier gibt es viele verwinkelte Gänge und zahlreiche Zimmer, die den Gästen zur Verfügung stehen und zum Afternoon Tea einlade, zum entspannten Lesen oder einfach nur, dazu, den zauberhaften Ausblick auf die weitläufigen Außenanlagen des Hotels und seine gepflegte Natur zu genießen.
Fine Dining in Hotel Endsleigh beginnt mit einem Cocktail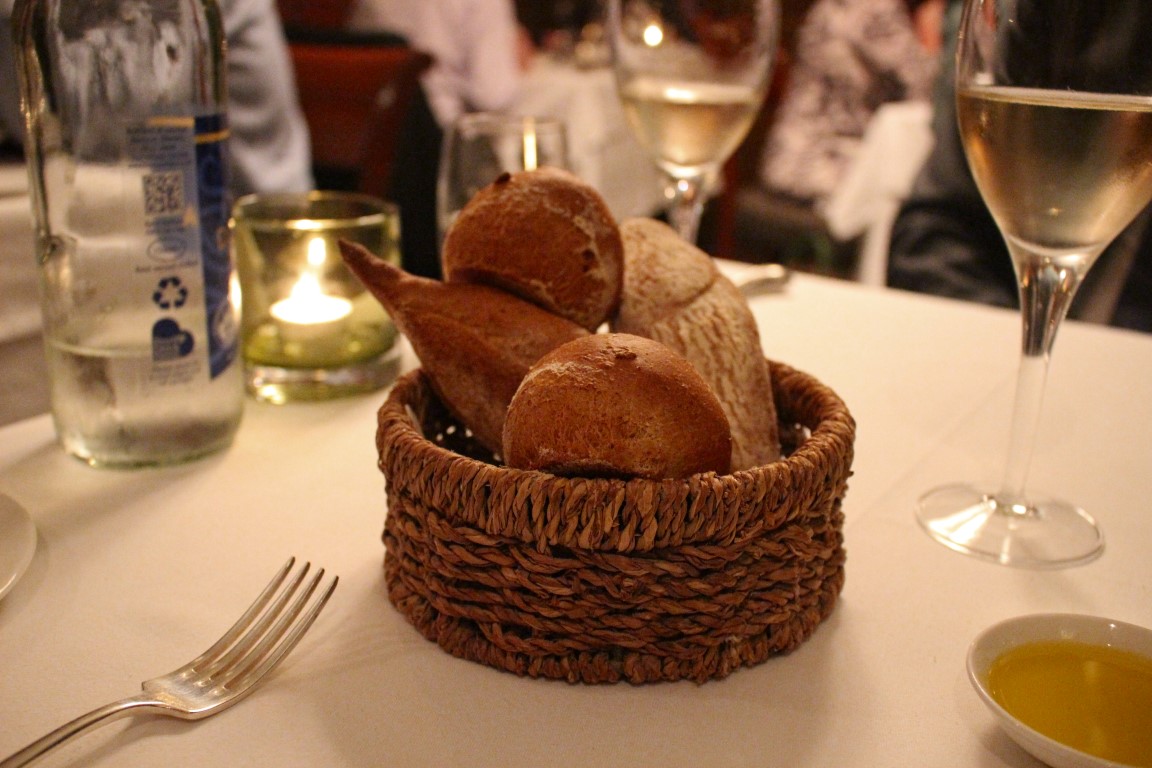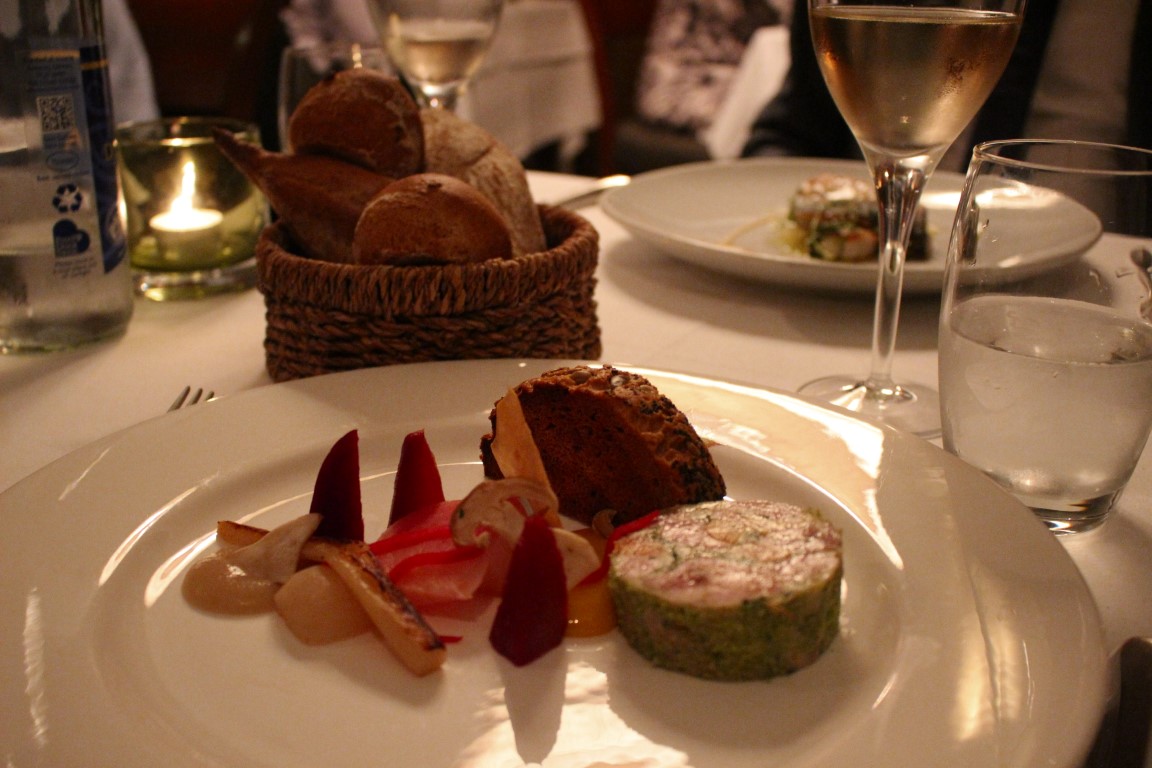 Nach den Cocktails am Kamin (ich hatte einen Gin Basil Smash – ein wunderbar fruchtiger Gin-Cocktail. Ihr solltet ihn einmal probieren – sehr lecker!), begaben wir uns zum eigentlichen Abendessen. Hier gab es zunächst einen schönen Weißwein und dazu stand uns folgendes Menü zur Auswahl:
Fine Dining – Das Menü in Hotel Endsleigh Restaurant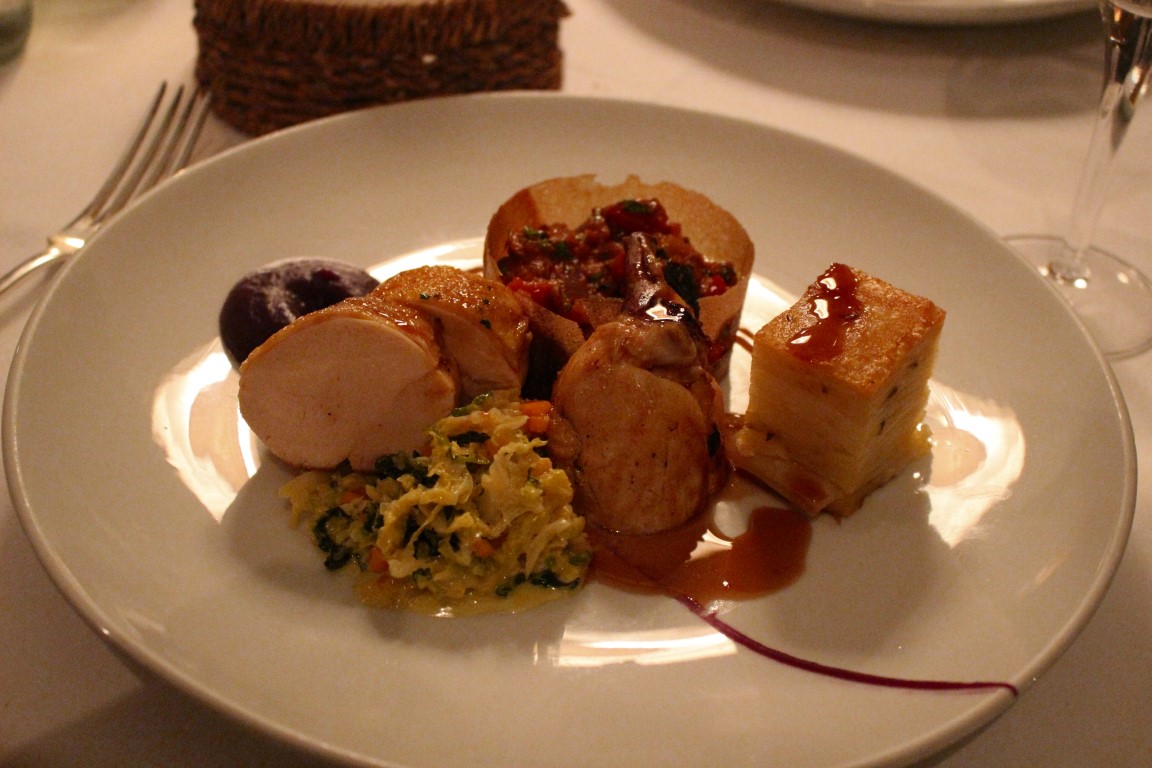 FARMHOUSE BALLOTINE
duck egg yolk purée, confit turnip, apricot purée
SEARED SCALLOPS AND MACKEREL
cauliflower purée, marsala raisins
TRUFFLE AND HONEY GOATS' CHEESE (v)
textures of beetroot, orange dressing
CRAB RAVIOLO
tomato broth, shaved fennel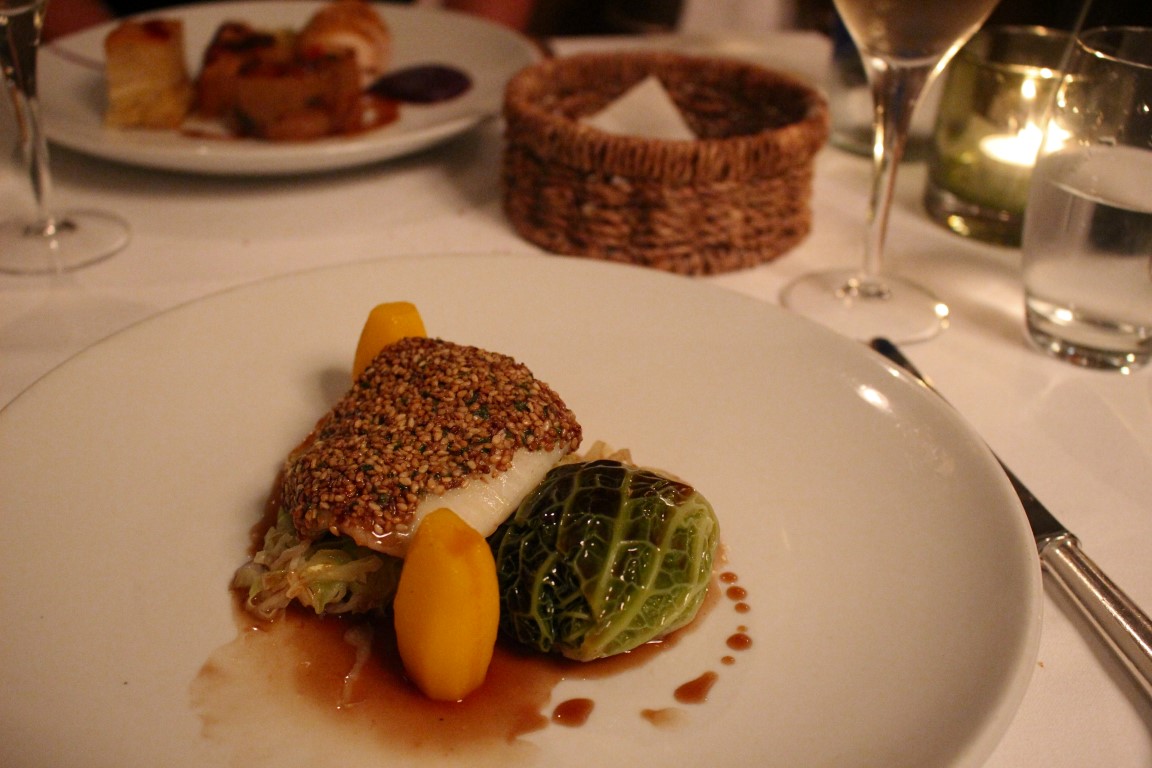 AUTUMN VEGETABLE AND LENTIL BROTH (v)
LAMB CHUMP
fondant potato, salsify, cavolo nero, aubergine purée
CHICKEN BREAST
fennel and garlic gratin, ratatouille, Savoy cabbage, pickled red cabbage purée
PAUPIETTES OF PLAICE
prawn mousse, tarragon and pine nut gnocchi, braised baby gem, octopus, crab, mussel broth
HALIBUT
sesame crust, savoy cabbage and ox cheek parcel, saffron potatoes, red wine fish jus
WILD MUSHROOM RISOTTO (v)
rocket, gremolata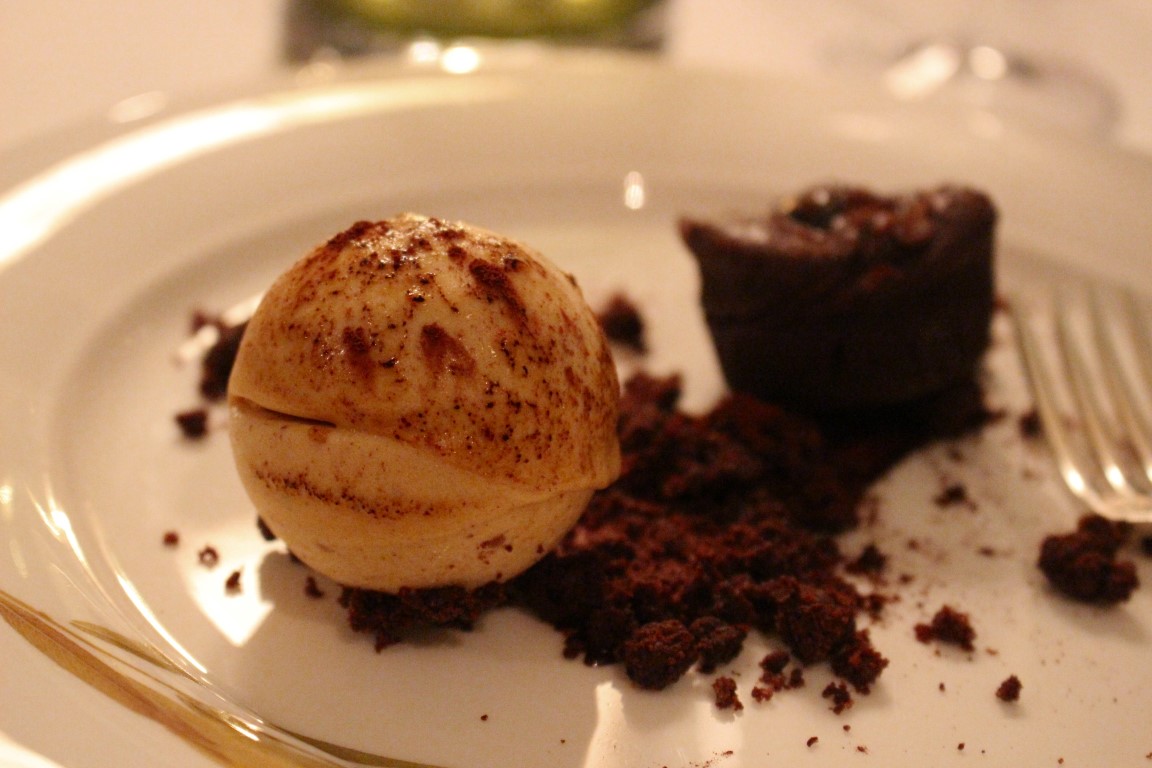 LEMON TART
basil sorbet, toasted meringues
WHITE CHOCOLATE AND COCONUT PANNA COTTA
hibiscus tea poached berries, pistachio cake, apple sorbet
RUM SAVARIN
chocolate ice cream, spiced poached pineapple, coconut
PEANUT PARFAIT
chocolate fondant, cocoa streusel
BRITISH ARTISAN CHEESES
chutney, membrillo, grapes, crackers
Das Menü kostet £ 47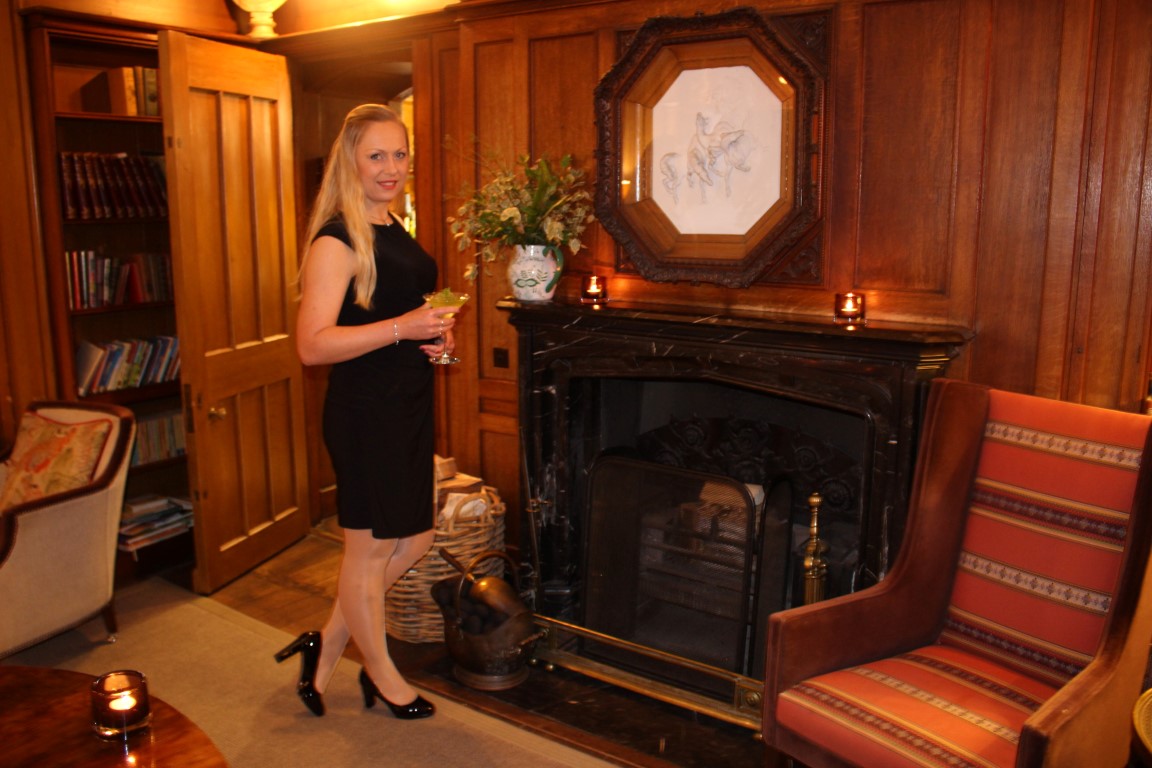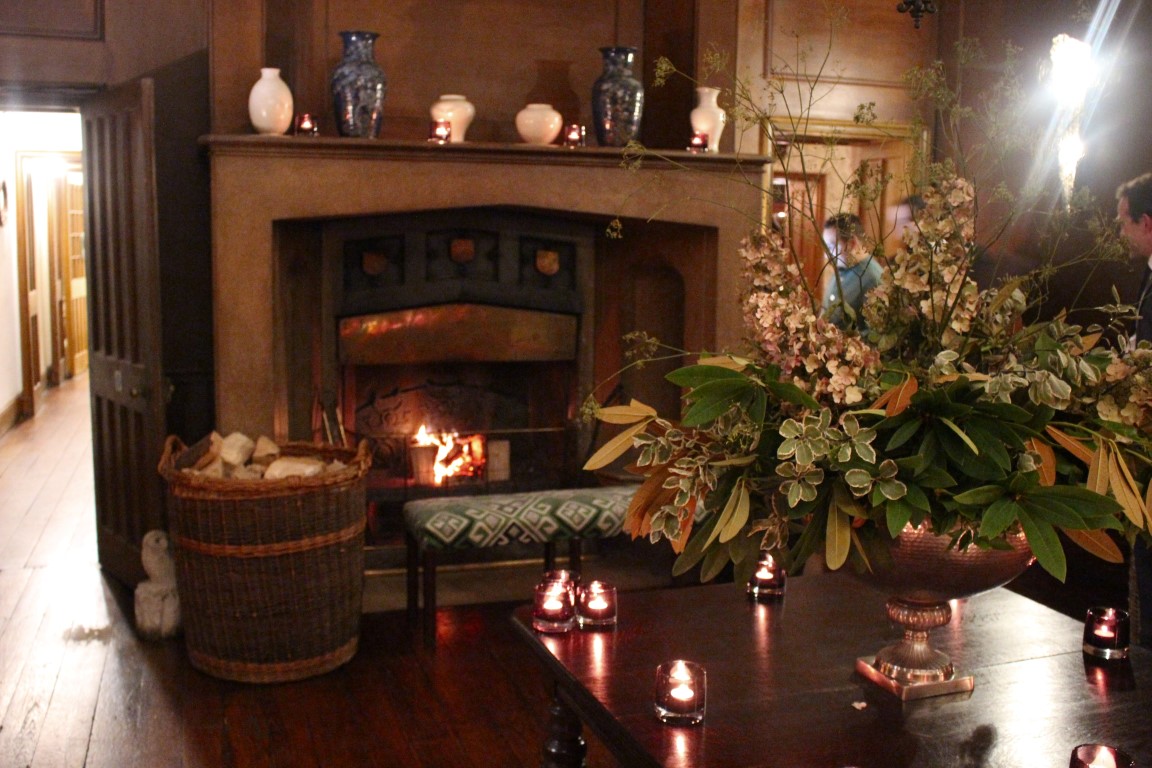 Ein traumhaftes Menü, nicht wahr?! Und schaut selbst, was wir uns ausgesucht haben!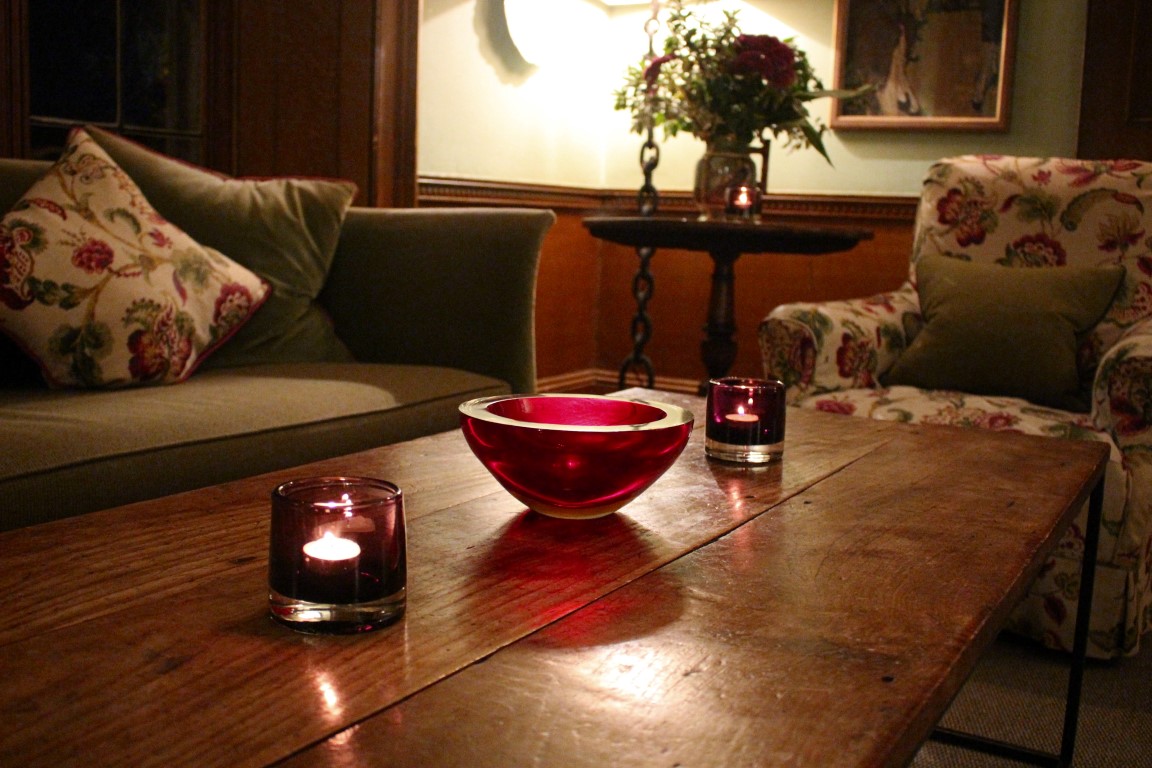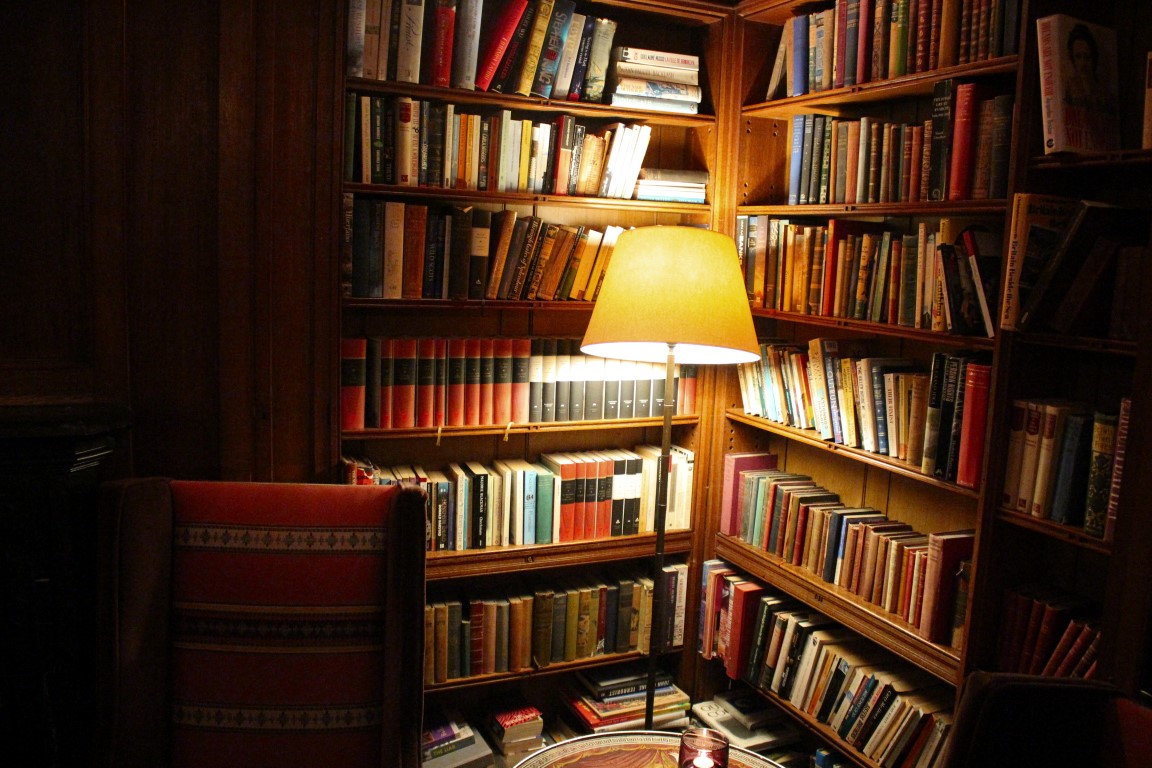 Cornwall
Fine Dining
Hotel Endsleigh